Dear Partners in Ministry,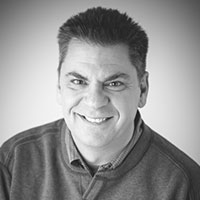 You are a force for good at a time when so many are overwhelmed with despair. Every single day through your generosity and faithfulness you help First Presbyterian live Romans 12.21, "Do not be overcome by evil, but overcome evil with good."
A study at the University of Wisconsin asked 1000 people over the age of 90, "If you had your life to live over again, what would you do differently?" The overwhelming response was, "I wouldn't waste so much energy and resources on the things that don't matter. I would invest my energy and resources investing in making a better world for my grandchildren and their children." In other words, I would be a force for good.
The office received a letter from Tess who experienced the goodness of our church and wanted us to know. She wrote, "I was inspired by the energy in your building. I was able to sit and pray in your sanctuary. A wonderful church member approached me and put me on the prayer chain for an upcoming surgery. I was so impressed to see all of the community and global missions of your church.
I felt the love your church embodies as I sat and prayed. What an unexpected gift. I felt surrounded by a great and peaceful energy that can be so rare in life. Your church is not just a building, but a living and breathing place of faith and goodness. I was given the chance to really soak up and feel the presence of God in your church on a level I have never experienced before."
First Presbyterian Bend is a force for good because of your generosity and faithfulness. Tess felt the energy of that healing goodness and so many in Bend and around the world experience that same goodness.
Our annual appeal is an invitation to rise to the challenge of Romans 12.21, "Do not be overcome by evil, but overcome evil with good." I hope we don't look back on our lives with any regrets. Instead, may we fearlessly and generously hold nothing back in being a force for good.
Grateful to serve you and serve with you,
—STEVEN