Hola Amigos
Posted: Mon, Aug 24, 2015
Have you ever wanted to learn or improve your Spanish? Come on. You know you have! Beginning Spanish (or advanced beginner depending on need/response). September 14-November 20, Mondays & Fridays. Church Library, 10:30am-noon. (afternoons by request) Conversational; geared toward travel basics and those joining a Guatemela mission team. By donation to Guatemala Leadership fund–no minimum [...]
Other Articles in: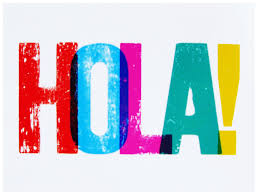 Have you ever wanted to learn or improve your Spanish? Come on. You know you have! Beginning Spanish (or advanced beginner depending on need/response). September 14-November 20, Mondays & Fridays. Church Library, 10:30am-noon. (afternoons by request)
Conversational; geared toward travel basics and those joining a Guatemela mission team.
By donation to Guatemala Leadership fund–no minimum or maximum
Instructor: Sue Nell Phillips. Sue Nell has previously taught pre-schoolers thru college-aged students and adults.
Specializes in fun and communication, not grammar and perfection.
Contact Sue Nell at 541 817 313 or [email protected].
Hasta la vista!